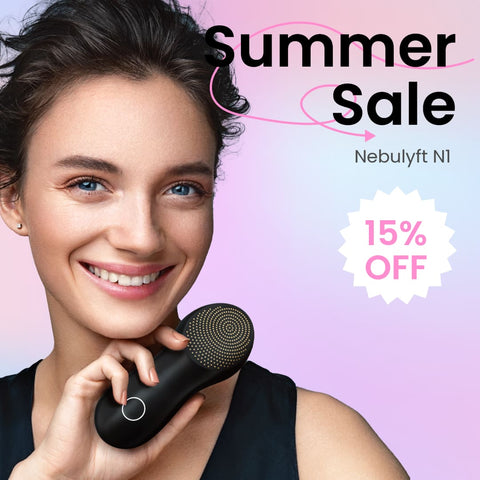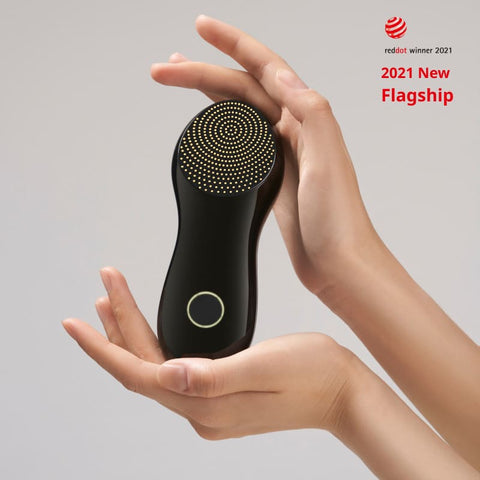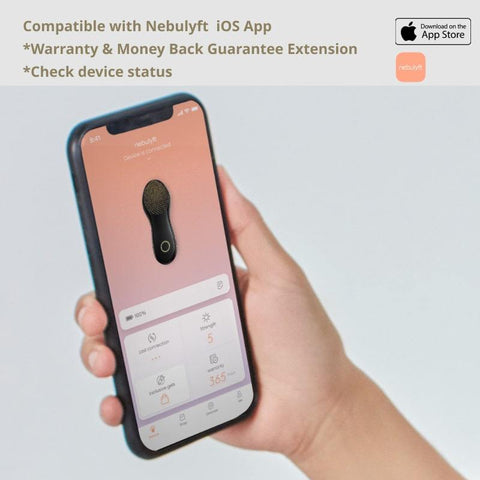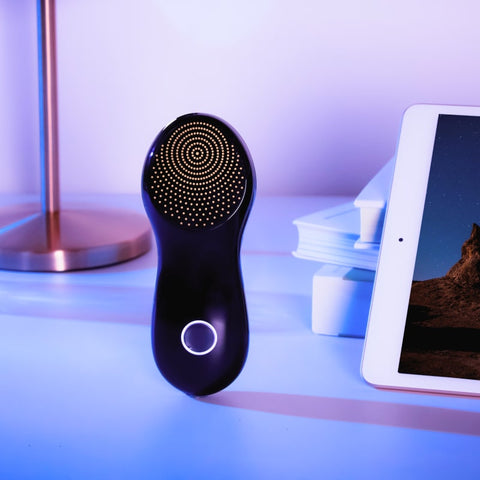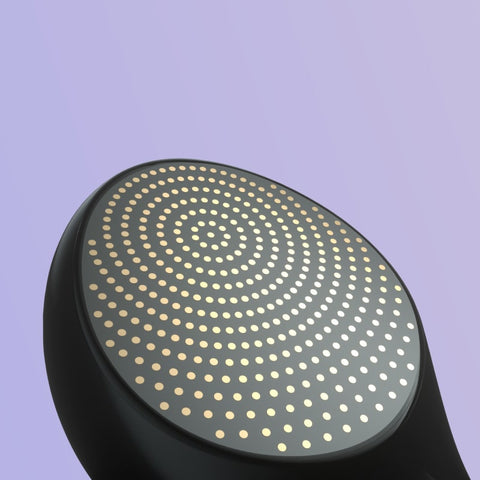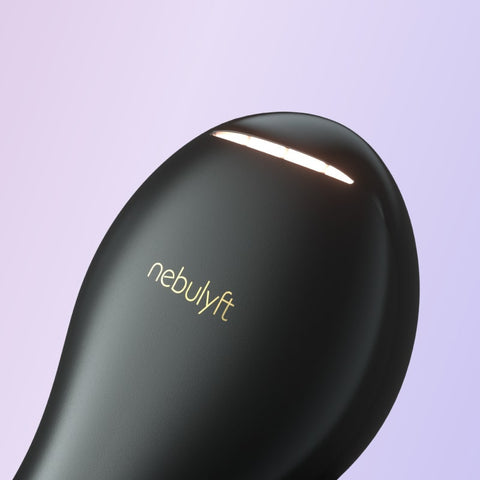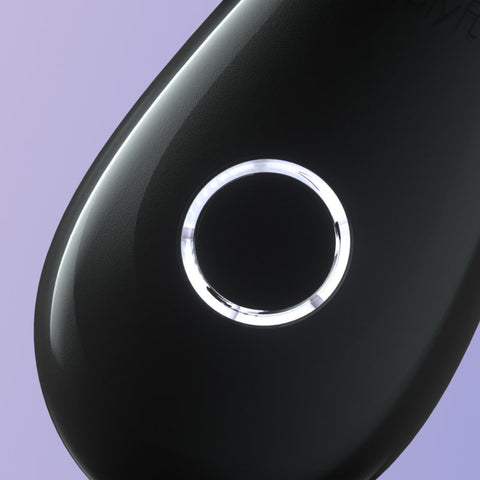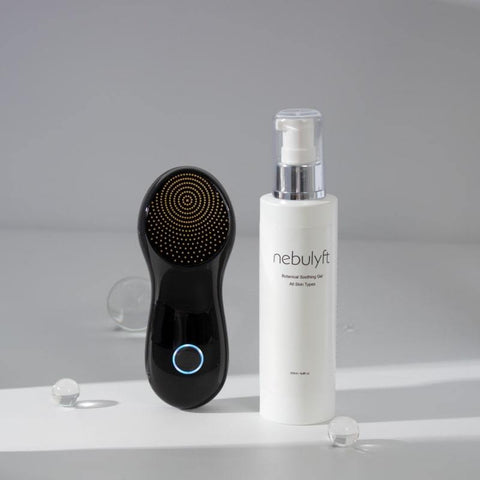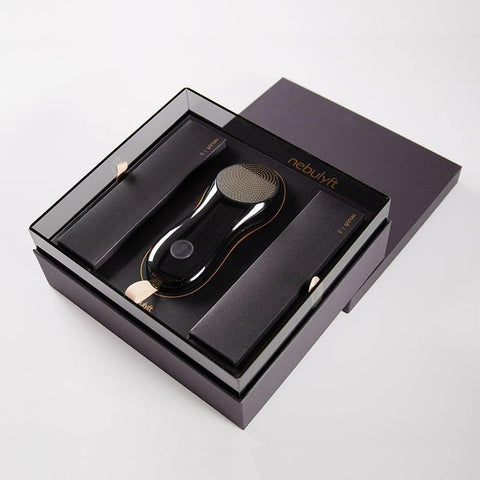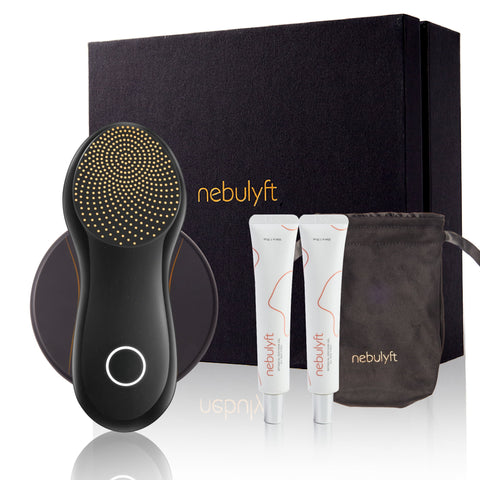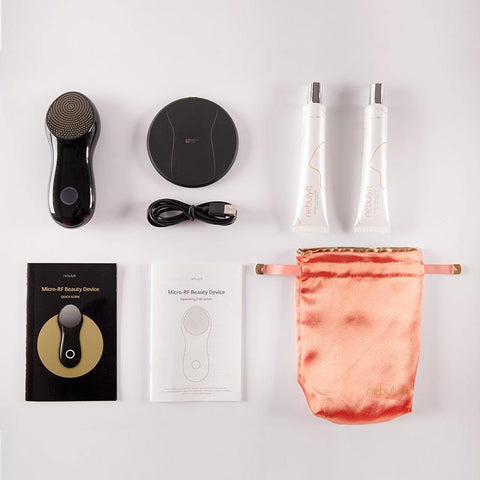 Nebulyft N1 Multipolar Micro-RF Anti-Aging Device
This patented nebula of Titanium-Gold electrodes (µRFthera®) delivers RF energy with sub-millimeter precision. Reducing daily treatment time to as little as 10 minutes, the Nebulyft system allows for a progressively adaptive treatment for different skin types and various facial areas.

"Anti-gravity" skincare treatment
384 Titanium Micro-RF dots
Ceramic panel 3.26 square-in (21 square-cm)
Precise temperature control and monitoring 107°F (42°C) 
One LED touch button LED Progress Light Bar (Back)

To celebrate the new launch of our official website, now we offer free shipping!
14-Day Money Back Guarantee
Need help? Contact us using our support widget at the right-bottom corner.
What the Expert Say
Nebulyft N1 Review Videos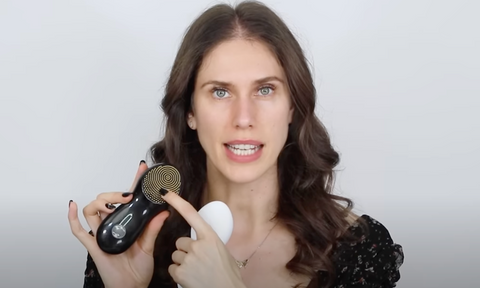 Is Radio Frequency Skin Tightening Safe To Do At Home? How To Get The Most Out Of Your Skin Lifting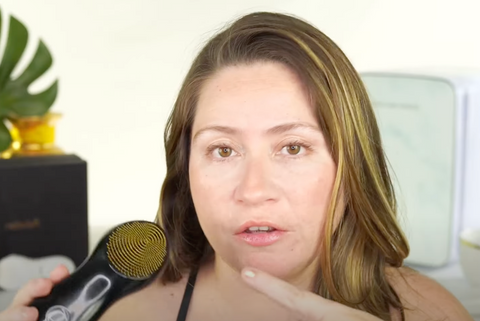 🤯 $800 beauty device | IS IT WORTH IT? | Nebulyft N1 Radio Frequency | TUTORIAL w BEFORE & AFTERS
MY AMAZING 1 YEAR RESULTS USING NEBULYFT N1 MIRCO RF ANTI AGING DEVICE: BEFORE AND AFTER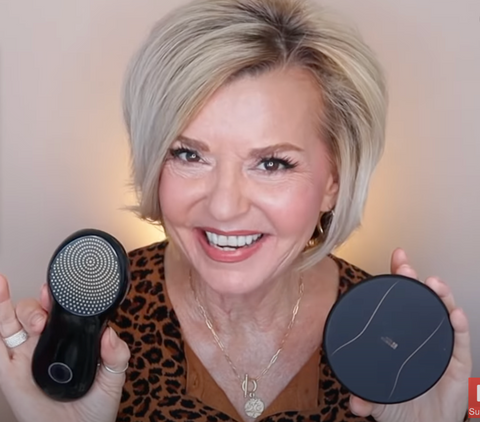 Does Radio Frequency WORK?? Over 50 - Nebulyft Demo
Independent Titanium MICRO-RF dots
384 MICRO-RF dots (128 more than the previous model). The finer MICRO-RF dots allow for more precise delivery of the RF energy in an elliptical egg-shaped energy field that optimizes the polarity of the energy between the top and bottom of the epidermis. The results are better skin tightening, achieving clearer jawlines, erasing and lessening - nasal folds, crows feet and forehead wrinkles.
Multi-polar Radio Frequency Micro-electromechanical System (RF MEMS) Technology
The primary technology is Rebeccatech's fifth-generation RFMEMS technology that promotes subcutaneous collagen tightening and regrowth. This revolutionary multi-polar RF technology is safe and effective for all skin types.
Independent Titanium MICRO-RF dots
Upgraded black enamel RF panel adds increased surface area while providing increased skin comfort and temperature control. The larger surface area of the RF panel contributes to better results for reducing facial edema, lightening under eye bags, shrinking facial pores and even lessening stretch marks - perfect for post pregnancy recovery.
Smart RF Energy Feedback Sensors
The dots deliver precise RF energy to the skin at the depth of the corium layer while the feedback sensors can detect and maintain the optimal temperature for the skin, allowing you to keep your skin's natural shield. The ability to maintain a comfortable temperature also allows for sensitive skin users to use the N1 without worry and it also allows busy users to take and use the N1 on the go. Now you can easily keep up with your routine - anywhere, anytime.

"This compact radio frequency device is impressive for its elegant appearance and for its use of modern technology,satisfying contemporary demands on beauty care."
Statement From RedDot Jury
INTELLIGENT THERMAL CONTROLWorld 1st MicroRF Anti-Aging DeviceTruely Non-invasive
5 sensor real-time technology.
No hot-spots above 107.6°F (42°C).
No pain.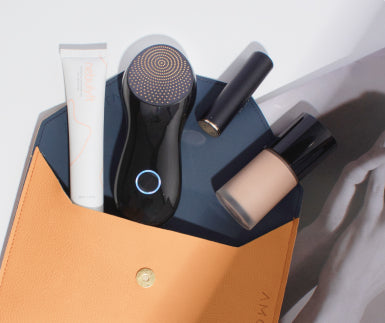 Portable design with 1-hour battery life for 5-6 treatments allows you to take N1 on a trip and use it anywhere, any time.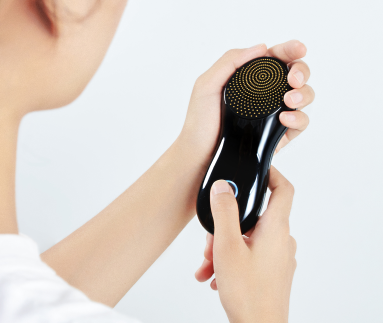 One-touch button with LED for all intelligent control. Vibration and sound alerts for easy mode switching & powering on/off.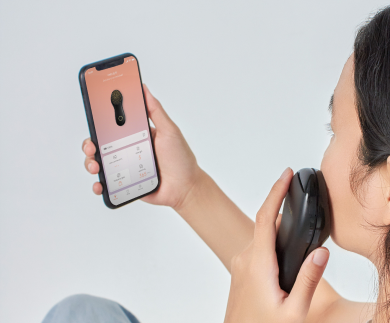 Device Connection Nebulyft Store Tutorials & Community Customer Service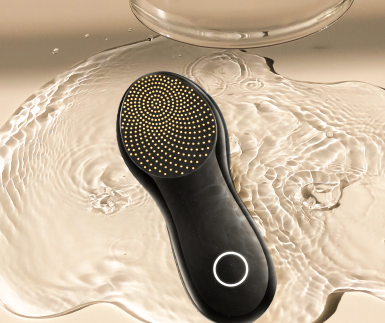 Poolside friendly with IP67 water and dust proof.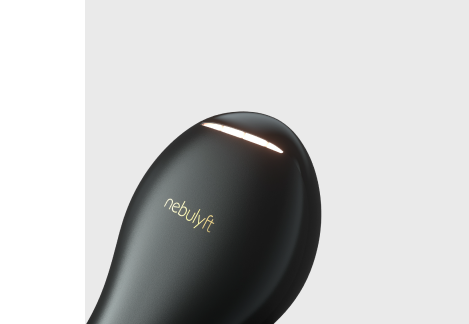 LED progress light bar for monitoring treatment duration.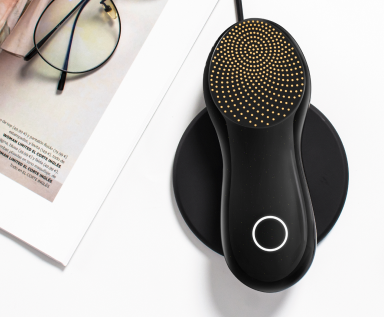 2-hour Wireless charging time.
Nebulyft works the best with Nebulyft Exclusive Gel series*
*Specially formulated by OLECEA BEAUTE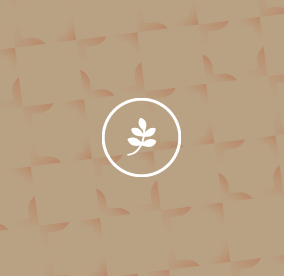 Lavandula Angustifolia Extract & Panthenol
Main functions: Anti-inflammatory & Moisturize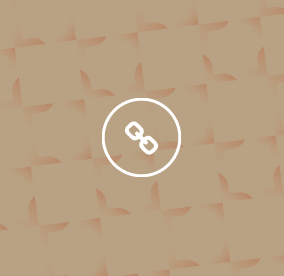 100% Organically Produced
Exclusively Customized and 100% Organically Produced in California, USA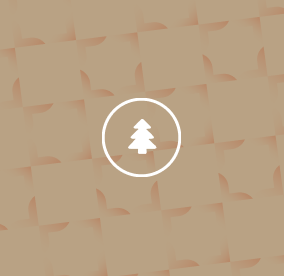 Hamamelis Virginiana Flower Water
Main functions: Anti-inflammatory, Anti-Allergy, Relieving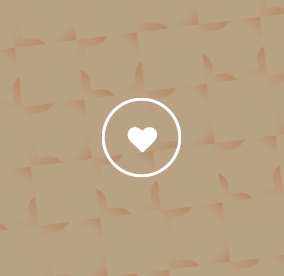 Preservative lower than industrial standard
Get Nebulyft iOS App Now!
Nebulyft App connects Nebulyft Beauty Device to your smart phone.
*Warranty and Money Back Guarantee Extension
*Check device status
*Join our Nebulyft Community
Nebulyft N1 device
Great product, well designed and very easy to use. Love it!
Quite amazing
Purchased the N1 device. Decided it was worth it to purchase the device with the most strength, most dots, fastest results. I was not disappointed. It was a lot of money but noticed literally after one use. My skin was visibly tighter. I use it 3 times a week now. I am 59 years old. …..I did not buy the warrantee extension. I am hoping this device is well made and lasts a long time. The price tag warrants that.
I'm loving it
I've been using every other day and is so easy to use. I use it in level 2 and it feels a little bit warm. Haven't seen results so far since I just started using it but so far I'm loving it. It's like a mini massage for my face.
Former skeptic
Skeptical at first and hesitant to lay out the cash, I decided to go ahead and make the purchase, and glad I did. I purchased the Nebulyft N1, and my whole experience has been lovely. The N1 device was easy to use right from the start. After my first use, my skin felt soft and had a healthy glow. I even noticed a wonderful softening of my marionette lines and under-eye wrinkles. I found the whole process relaxing, and the treatment time passed quickly. Adding the N1 into my anti-aging routine has been easy. I love that the unit is compact and easy to travel with. I'm looking forward to seeing the results build over the next 12 weeks as I continue using my N1 device.
Product is very easy to use.
it's part of my morning routine very enjoyable
I wish I could send pictures the before and after