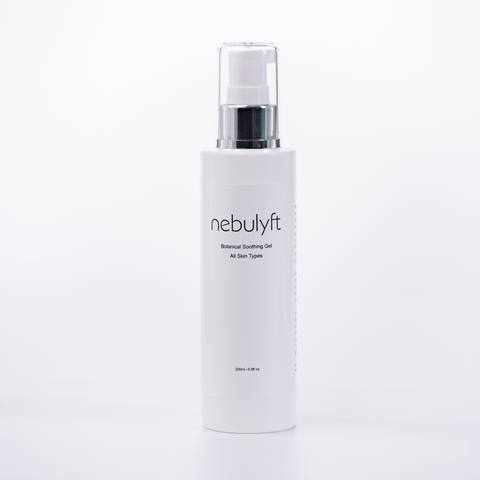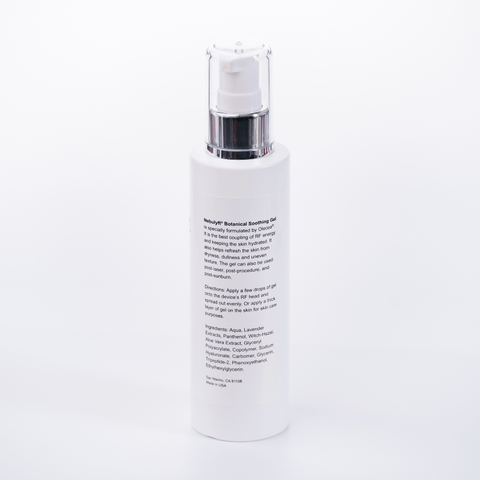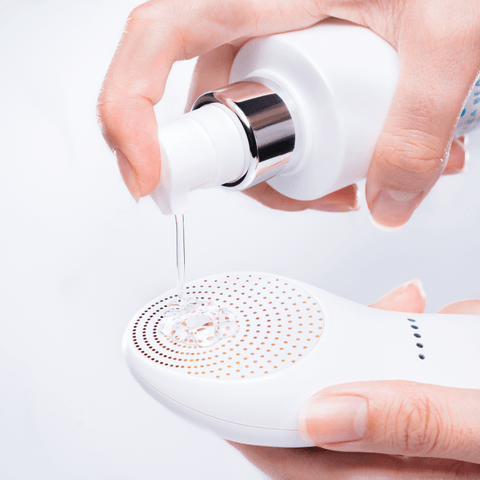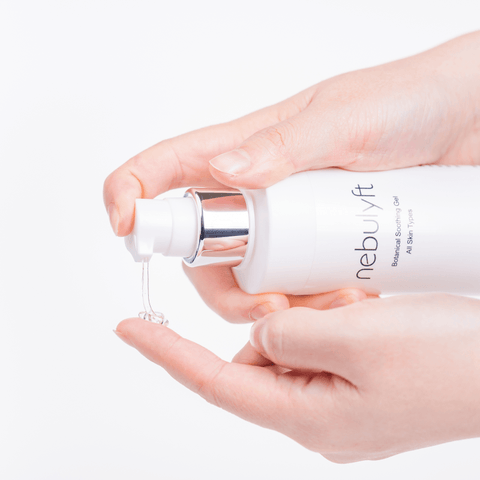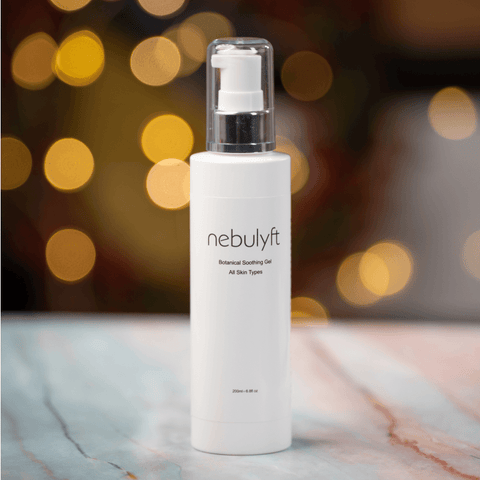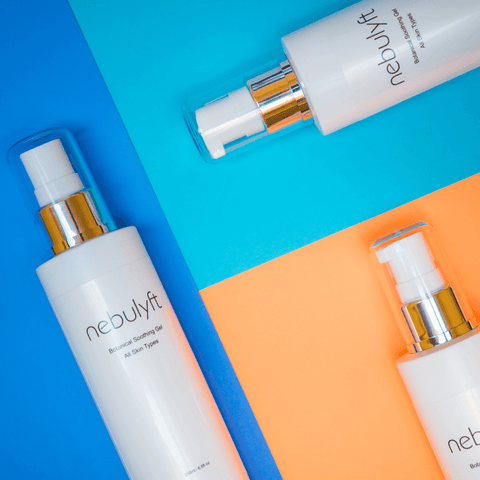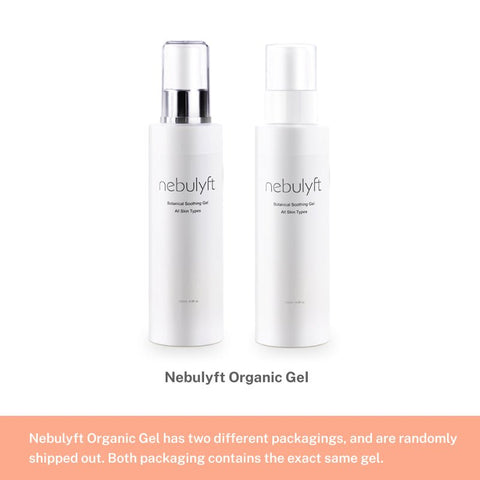 Nebulyft Botanical Soothing Gel 200ml
Exclusive for the Nebulyft devices.
Produced Organically in CA, USA
Develops a soothing, coupling effect on your skin.
Can be used as an instant hydrating mask, which relieves dehydration, minor redness, skin irritation, burning or itchy feeling, or even minor swelling.
To celebrate the new launch of our official website, now we offer free shipping!
14-Day Money Back Guarantee
Having a second thought? No problem! Check return policy for details (restrictions apply)
At Home Skin Tightening & Anti-Aging Technology
Discover your skinfor a new day in 10 minutes
10-min daily treatment effective for
ANTI-AGING
SKIN TIGHTENING
EYE BAGS ERASING
WRINKLE ERASING
ACNE MARKS ERASING
100% Organic Gel
Enjoy a skin "lyfting" experience without the pain.
Nebulyft works the best with Nebulyft Exclusive Gel series*
*Specially formulated by OLECEA BEAUTE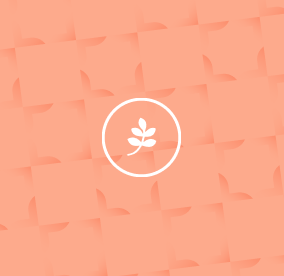 Lavandula Angustifolia Extract & Panthenol
Lavandula Angustifolia Extract & Panthenol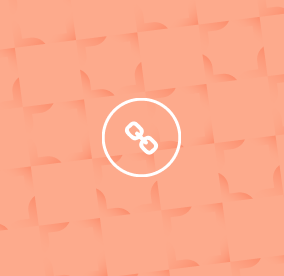 100% Organically Produced
Exclusively Customized and 100% Organically Produced in California, USA
Hamamelis Virginiana Flower Water
Main functions: Anti-inflammatory, Anti-Allergy, Relieving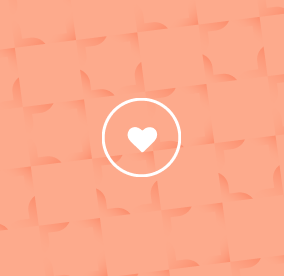 Preservative lower than industrial standard
Testimonials
See What Our Satisfied Customers Have to Say!
You can use it everyday! "If you use it every day its very good for facial wrinkles.''

Jennifer Gerace,Le
Professional Paramedical Aesthetician
Small but fierce. "I have had almost 7 weeks of using Nebulyft, and using it daily. The intensity level was high and the contraction of the tissue pretty much immediate and with incremental results.
Add customer reviews and testimonials to showcase your store's happy customers.

Henny
Fashion Icon & Influencer manager
"I use it every day, before going to bed and its so relaxing because of the warmth. My jawline is my favorite part to use it, because of the tightening. ''
I can see the difference!
Was skeptical but I can see the difference. Fine lines are smoothing out and my neck seems to be shrinking. I am very pleased with the Nebulyft.
Great gel, very gentle and soft!
Product with 5 stars ⭐⭐⭐⭐⭐
Glowing skin
Very easy to use, my skin is glowing after the treatment. Also, I like the gel - it is very gentle o my skin, no over-powering scent. I haven't been using it long enough to know about tightening, but I will continue to use.
Exceptional Soothing Gel & Mask!!!
Love this gel for everything! Extremely well thought out and developed products!! Love that this is organic and absolutely does not irritate my sensitive skin! Please keep developing products like these!!!
Gel
I love this gel. It leaves my face hydrated and plump after my treatment. No reaction to the i ingredients. It's very relaxing doing the 10 minute routine and knowing that I'm doing something good for my skin. Will continue using because it works.