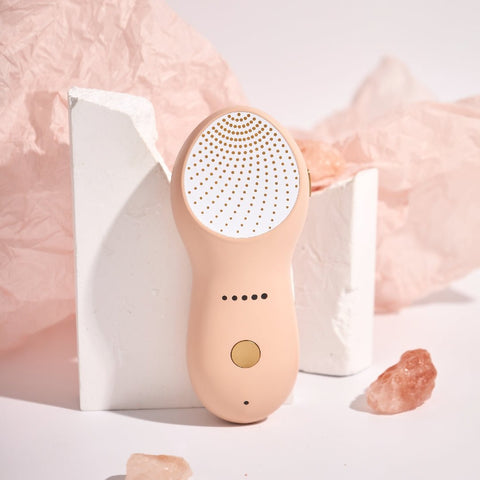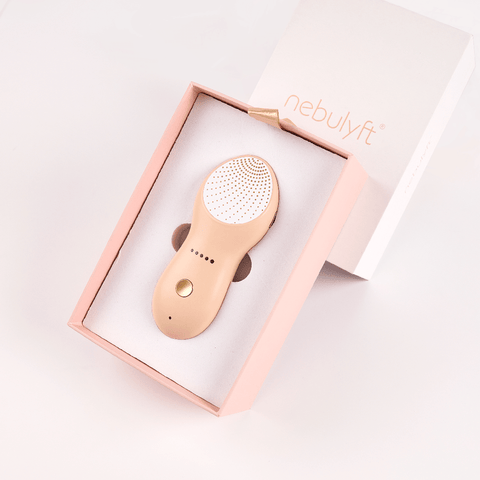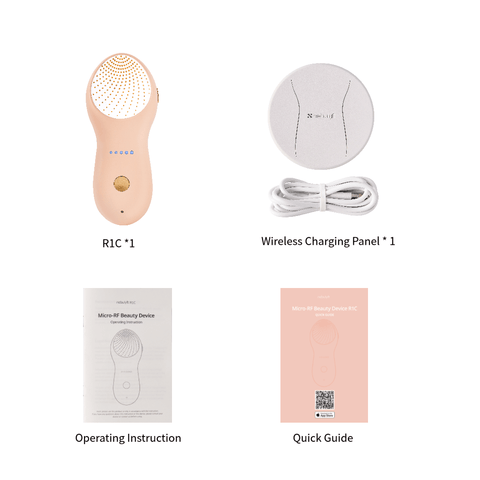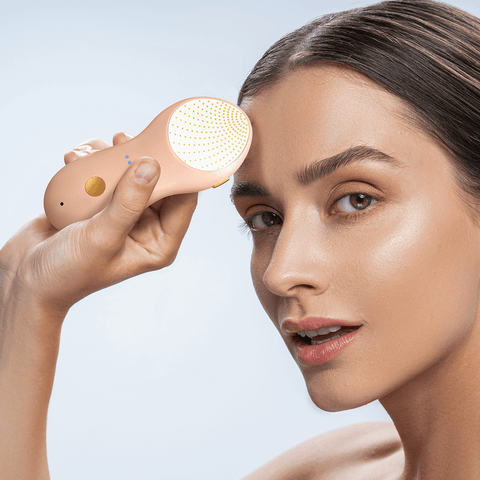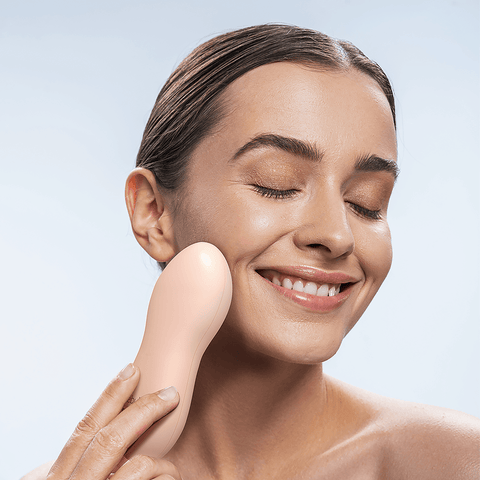 Nebulyft R1C LA Rosé
Experience Daily Skin Rejuvenation with Nebulyft R1C LA Rosé
- Quick hydration reduces swelling and dark circles and improves complexion, which is ideal for staying up late.
- Effectively improve smile lines, fine lines, and neckline problems in 7 days of use.
- Brand New RF dots arrangement is designed for better eye care
- 192 Gold Micro-RF dots and a 7.9sq.in. large panel promote collagen cell regeneration.
- Brand new color - LA Rosé
- Five adjustable levels of RF energy for deep, effective treatment.
- Precise temperature control at 107.6°F (42°C) for gentle and safe use.
- Wireless charging,  IP54 waterproof and dustproof design, compact and portable.
- Connect with Nebulyft®️ app for better skin management.
To celebrate the new launch of our official website, now we offer free shipping over $100!
28-Day Money Back Guarantee
Having a second thought? No problem! Check return policy for details (restrictions apply)
Nebulyft R1C LA Rosé
Portable RF Beauty Device for Effortless Radiance Anywhere, Anytime.
All-in-One Solution
Revitalize Your Skin with Nebulyft



Pigmentation of acne marks



What the experts say
Nebulyft R1C Review Videos
Nasolabial Fold Tightening and Under Eye Wrinkle Treatment with Nebulyft Radio Frequency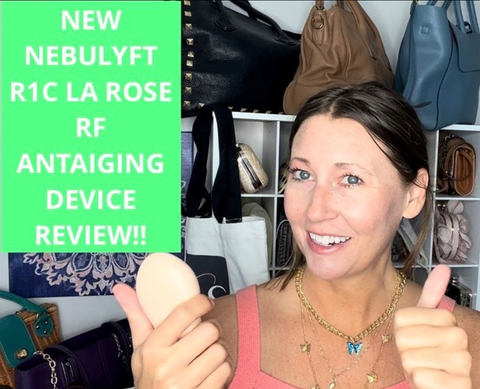 THE NEW NEBULYFT R1C RF LA ROSE ANTIAGING DEVICE REVIEW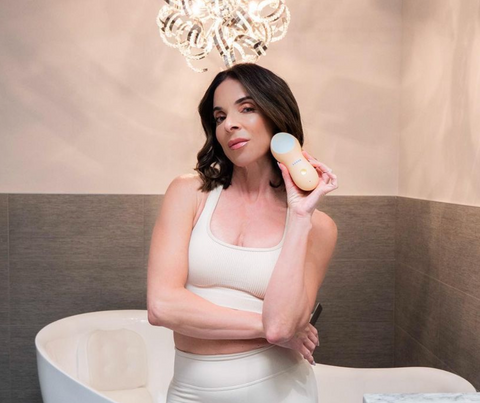 How I got Rid of Undereye Bags with the R1C by Nebulyft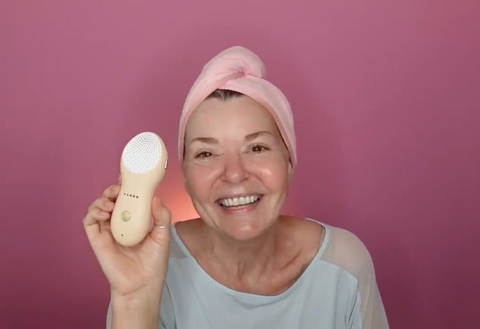 FULL DEMO Nebulyft R1C- Over 50 Wrinkle Smoothing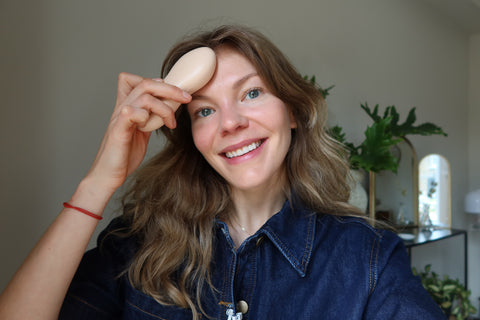 If you are looking for work on especially nasolabial folds, fine lines around the eyes, lines on the forehead, neaklines and marionette lines, this is definately something I would recommend looking into.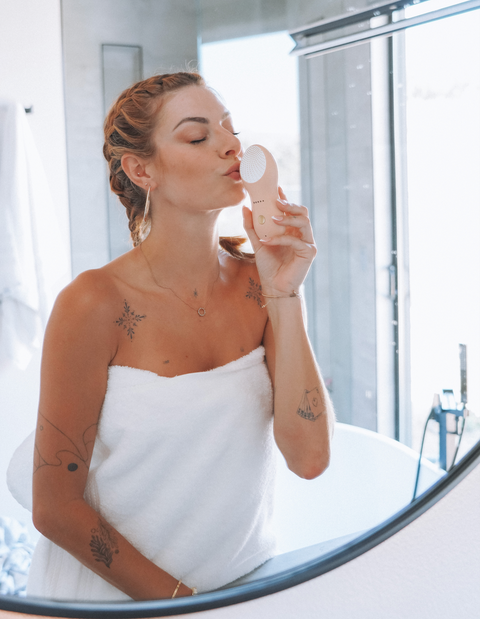 R1C's design helps promote better eye care, improves complexion via collagen cell regeneration, quick hydration, reduces swelling and dark circles. It feels like an at-home-spa experience.
R1C can brighten, depuff, and tighten the skin. With using it only 10mins a day, you'll see your skin transform!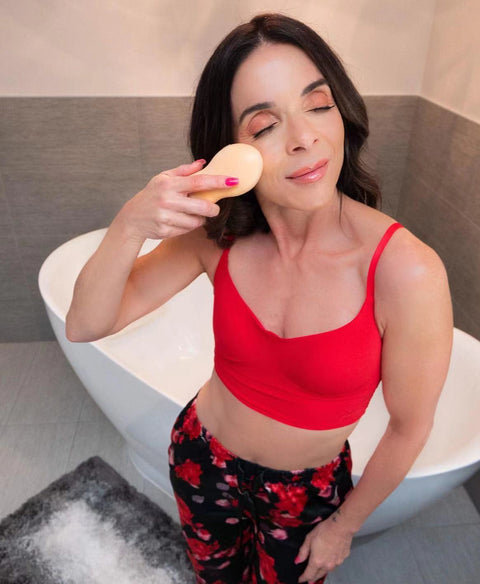 I have only been using it for one month now for the delicate skin under my eyes. Its smaller head is perfect for this area. Already I notice less darkness and more firmness.
Brand New RF Dot Arrangement for Eyes and Skin Care
Brand new RF golden array pattern delivers superior care to your delicate eye and facial area.
Quick, lifting and firming results with Nebulyft's contour-enhancing technology.
Nebulyft New RF Gold Microdot Technology
192 Micro-RF Eyelash Pattern & 7.9sq. in. wide RF Panel
More Coverage, Better Results
Using skin-friendly and safe gold material that is suitable for even sensitive skin.
Patented nebula of Gold electrodes (µRFthera®)
Nebulyft's independent R&D patent uses 192 Gold Micro-RF dots to deliver precise and uniform radio frequency energy. This effectively promotes collagen cell regeneration, restoring skin's radiance.
Sensitive Skin? Don't Worry!
2-minute smart reminders, automatic shutdown after 10-minute treatment, and 5 energy level adjustments make Nebulyft suitable for a variety of skin types.
Intelligent Temperature Control
Gentle Skin Care & Avoids Burns
Nebulyft ensures your safety and beauty by guarding you with its safe operating temperature of 107.6°F (42°C) - the red line for human cell temperature. It is designed to prevent burns and provide gentle skincare
Wireless Charging, Grab and Go
Smart wireless charging can safely control the current. IP54 waterproof and dustproof design. 0.25lbs light weight allows you use it anytime and anywhere.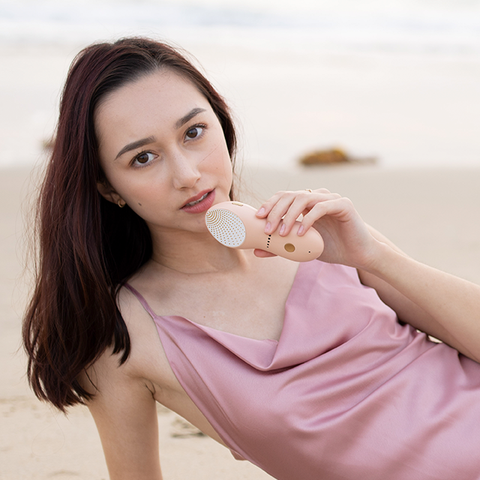 Wireless Charging, Light and Portable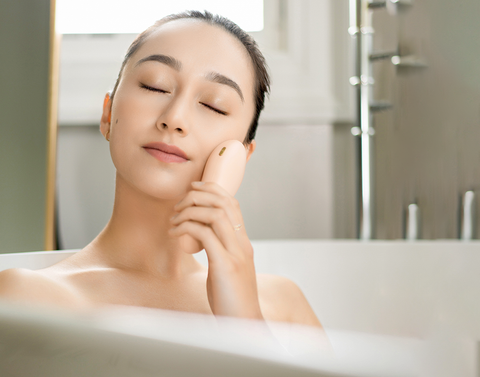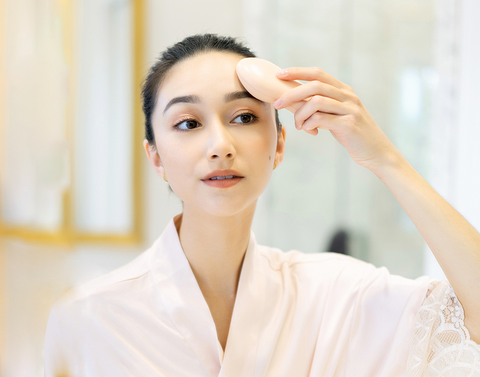 Effortless 10-minute Daily Home Treatments
Better Skin Management with Nebulyft App
Easily connect with your Nebulyft device, Capture the skin transformation anytime and anywhere with Nebulyft.
Introducing LA Rosé
Introducing LA Rosé - the color that embodies the tranquility of Nebulyft®️. Inspired by the Los Angeles sunset captured at Sunset Boulevard, this shade represents the natural beauty of progression. As a California-born brand, we celebrate the unique beauty of every individual. LA Rosé is not just any pink. It exudes a sense of calm and inner strength, reminding us to embrace our natural beauty at every stage of life. This is what sets Nebulyft apart. LA Rosé represents the essence of Nebulyft. It's elegant and sophisticated, always celebrating life's natural progression.
Step 1
Step 2
Step 3
Step4
Step5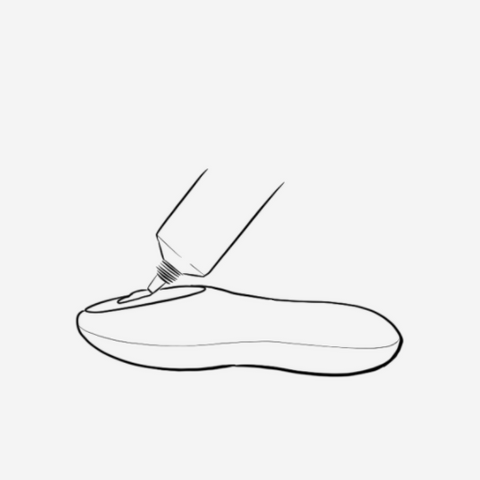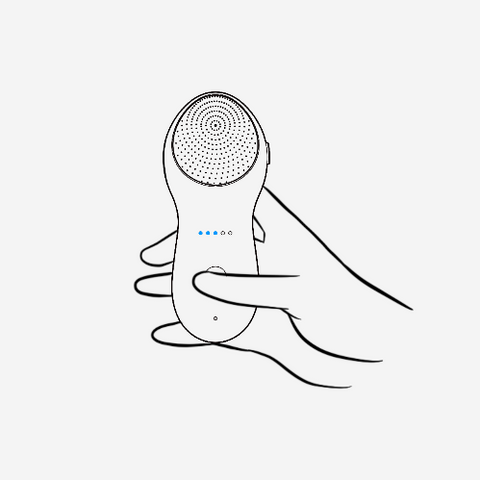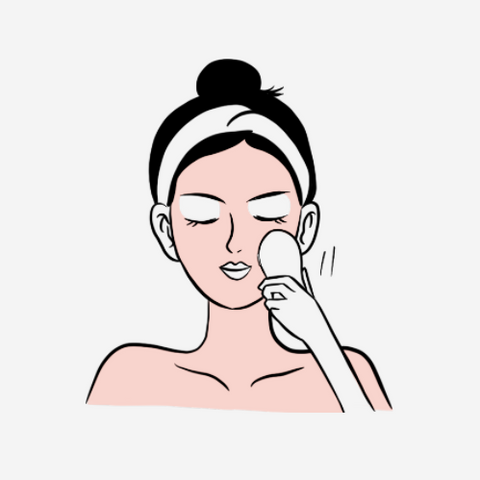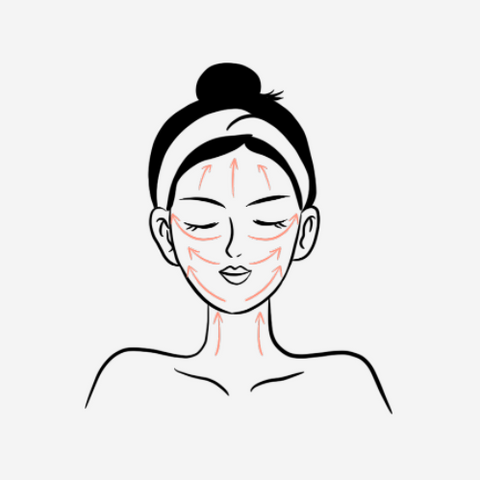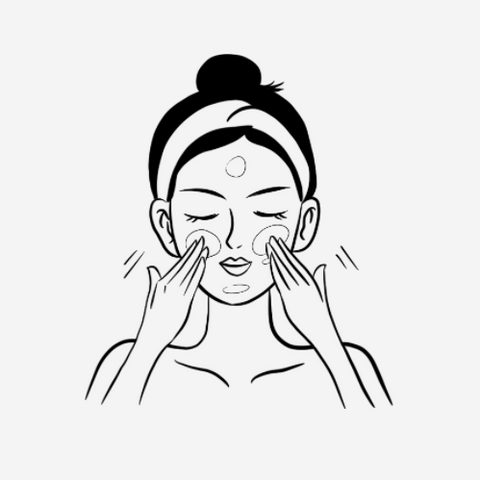 Morning
Twice of 2-minute treatment in the morning to start your radiant day





Night
Five times of 2-minute treatment at night to deeply repair skin




Amazing experience with the R1C
I love this product and have already noticed subtle improvements in my face after 2 weeks of consistent use. It's only 10 minutes daily and the 2 minute beeps make the process so easy to cover my entire face. LOVE this product!!
Best Skin in Years!
I bought the R1C LA Rosé somewhat expecting it to be a gimmick that wouldn't do much. But after 3 weeks of daily use as part of my nighttime skincare routine, I have been proven wrong! My skin looks the best it has in years and I'm able to go makeup-free most days. My skin is bright and glowy, smooth and clear, and I can see marked improvement in the tightness of my under-eye skin, which was my primary concern. The device is extremely easy and comfortable to use, so with the great results, it will definitely continue to be a staple in my routine.
Small but mighty
Awesome tool so travel friendly. The results lovely 🥰
Very nice RF device
Pretty, good price point. I have not gotten a clear answer as to the differences between devices to be honest including Gold vs Titanium so I chose by price.
The la Rose targets eye area better I am guessing. Not one influencer made a compelling case for any model.
It plumps the skin, feels relaxing like a spa treatment.
Painless and I like the wireless charging system.
I've had few odd times it turned off but support does not seem to care.
Gel is too expensive as it dries down too quickly. It reminds me of how the diabetic companies don't make the money on the meter. They make the money on the strip supplies. It feels like the money is in the gels.
So I have some criticisms but overall it is a nice device.
Great way to end my day !
I really like my La Rose and look forward to using it usually at the end of the day. I have high hopes that it will smooth out my 11s and soften by marionette lines. It's very easy to use and the little beeps keep me on track to travel to the next area that needs some attention. I'm in my early 70s and I'm not expecting miracles but I see a difference after a La Rose treatment and my skin care routine. I am also using a Myolyft QT.