Flash Deal
Nebulyft R1 Multipolar RF Anti-Aging Device
$499.00
This patented nebula of Gold electrodes (µRFthera®) delivers RF energy with sub-millimeter precision. Reducing daily treatment time to as little as 10 minutes, the Nebulyft system allows for a progressively adaptive treatment for different skin types and various facial areas.
"Anti-gravity" skincare treatment
256 Gold Micro-RF dots
Panel 2.79 square-in (18 square-cm)
Instant Effect from the First Treatment

Pore size reduction with soothing organic gel

Precise temperature control and monitoring 107.6°F (42°C), 100% Non-invasive & Super Portability

Nebulyft Organic Gel is Exclusive for the Nebulyft devices & 100% Organically Produced in LA, USA
Can be used as an instant hydrating mask

Mechanical buttons & LED indicators
No discount code required
Just select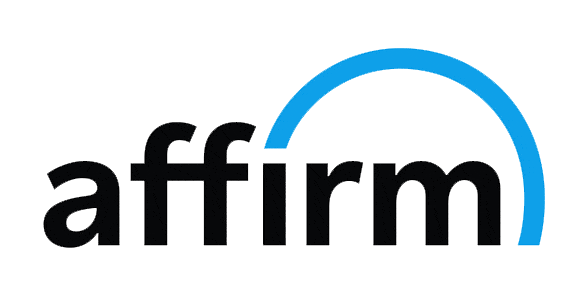 at checkout. Shop Now. Pay Later.
*Available for U.S. customers only.
Get More Nebulyft Organic Gel With Free Shipping, Shipping Separately
Nebulyft Organic Anti-Aging Gel
28-Day Money Back Guarantee
Having a second thought? No problem!
Check return policy for details (restrictions apply)
Free Shipping
To celebrate the new launch of our official website, now we offer free shipping over $100!
Payment Methods
Anti-Aging Technology

Discover your skin in
10 minutes
10-min daily treatment effective for ANTI-AGING
256 Pure Gold RF Multipolar & 100% Organic Gel
TURN BACK THE TIME
Enjoy a skin "lyfting" experience without the pain.
At Home Skin Tightening
& Anti-Aging Technology

Discover your skin
10 minutes
10-min daily treatmenteffective for
ANTI-AGING
SKIN TIGHTENING
EYE BAGS ERASING
WRINKLE ERASING
ACNE MARKS ERASING
256 Pure Gold RF Multipolar
& 100% Organic Gel
TURN BACK THE TIME
Enjoy a skin "lyfting" experience
without the pain.
Intelligent Thermal Control
The World's 1st
MicroRF Anti-Aging Device
Truly Non-invasive
Tri-sensor real-time technology.
No hot-spots above 107.6°F (42°C). No pain.
Ergonomics design to better fit with any area
Wireless charging
IP54 waterproof
& dustproof
Great Small product
The first thing I love is that it only takes 10 minutes for a treatment. I know it hasn't been many days but I already see smaller lip lines and my skin looks fantastic when I am finished.
Great Customer Service
Nebulyft is a wonderful device for smoothing the skin. It's easy to use and produces nice results. When an issue arose with my particular device (heating element), the company was responsive and resolve the matter to my satisfaction. Great customer service is an essential component of any successful company and Nebulyft gets 5 stars for not just their device, but standing by their product.
So far so good
Have been using my nebulyft for 3 weeks now and love it , my skin does feel and I think look different ! I am looking forward to the next few weeks to see a few more changes! My skin feels and looks smoother . I do suffer time to time with spots at 54 but this has helped ! Worth every penny :)
Best Device
I would give this device a 5 stars.
I felt this device worked like a charm to my face and neck, it's given a slightly lift and my skin tone looked more even.They anti aging gel that pair with the device also one of my fav gel, I sometimes use it itself without the device it give me such a nice glowing in the morning on my skin.
They costumer service also SUPERB they are really helpful and respond so quickly to your email.
I recommend to try this device!
Can't believe my eyes!
Initially, I saw slight improvement after 2 weeks. I'm starting week 4 and there are some very noticeable results. I lost a lot of weight, had a number of dental surgeries, so my skin sagged around my jawline and mouth. The lines around my eyes didn't help the situation much either. Bottom line: I look like I aged prematurely. I've been patiently using the Nebulyft everyday for 10 minutes and noticed my features become defined again, less sagging and fine lines starting to fade. My skin has never felt so soft and a serious reduction in pore size. I hope this Nebulyft lasts me a while!
Thank you
Lavandula Angustifolia Extract & Panthenol
Main functions: Anti-inflammatory, Moisturized
100% Organically Produced
Exclusively Customized and 100% Organically Produced in California, USA
Hamamelis Virginiana Flower Water
Main functions: Anti-inflammatory, Anti-Allergy, Relieving
Low Preservative
Preservative lower than industrial standard
*Specially formulated by OLECEA BEAUTE
Section
Drop element here!
┃ Why you need a nebulyft ?
nebulyft
Premium Anti-Aging Device R1
In the Box
• R1 Device*1
• Qi Wireless Charging Pad*1
• UCB Type-C Cable*1
• Nebulyft Gel 1.69oz (50ml)*2
• Quick Start Guide*1
• User Manual*1
• Carrying Bag*1